Content Silo is an internal linking and content strategy used to organise your website according to a topical hierarchy. Put differently, it is a means of creating focused content groupings and linking from one page to another on your website. A good content silo helps you rank better in the search engine results page and also improve the user experience of your audience. Let's dive into the details of how we can achieve this.
Silo vs Information Architecture
A content silo is built on top of the concept of website information architecture (IA). IA is about organising complex content on your website into logical and orderly structures. For examples of websites with good AI, go to any Wikipedia pages. The most common mistake for webmasters is to create content pages that are disjointed with no clear relation to each other surrounding a central theme. Visitors are then forced to navigate the unpleasant clutter of incoherent information to arrive at what they really want to know. Content that was written all over the place will also confuse the crawlers of search engines. When search engines can't comprehend the central themes of your website, your ranking is never going to pick up.
Why Do We Have To Silo?
The advantage of this is two-fold: your audience can navigate your web pages more easily while search engines can also crawl and understand the relevancy of your website better. From the SEO point of view, a silo is the most effective way of content expansion and crucial for improving your ranking for both short tail and long tail keywords. With structured content silos, you can create content on many different topics and still rank for each of them. Here's why:
Silo for keyword relevancy
In the past, creating a piece of content with sufficient keyword density is enough to rank your web page. This is not the case anymore, as search engines became increasingly sophisticated in their algorithm. In order to rank your page, you have to prove to Google that your website has high topical relevance to the search query. In other words, the theme of your website has to also match those targeted keywords and phrases.
Silo for content indexing
Besides that, a good silo strategy will make it easier for search engines to crawl your entire website. Crawlers, also known as spiders, rely on the robots.txt, the sitemap and your internal links to crawl and index your site. Use silo strategy to emphasise important Tier 1 pages and make sure the content gets indexed by search engines. As silly as it sounds, only indexed pages will be able to rank in search engine results.
Silo for user experience
A typical visitor arrives at your website to look for relevant, useful information. Knowing this, you can position yourself as an authoritative source of information by practising content silo. In tight grouping and deep linking your content by their common theme, you can demonstrate your relevance and depth of expertise on the subject matter. Visitors trust someone who is able to flesh out expert-quality content, rather than an amateur who simply skims the surface of a topic.
How To Create A Content Silo:
In this guide, we'll use a fictional website called the bestpotatochip.com
Example of a content silo is as follows:
Tier 0 – Home Page / Main Topic
Your home page should have content based on your overarching theme. You should tailor it specifically to your industry, services or niche. In this example, our fictional website is in the business of selling potato chips, so the home page should make it clear that your website is all about potato chips.
bestpotatochip.com
Tier 1 – Subtopics
This is where you'll want to group your content into organised directories. Logically segregate your main topic into discrete directories that do not overlap each other. This is done so to avoid keyword cannibalisation among your own web pages, at the same time to reinforce the silo structure. These groupings are easily identified by search engines so that they get a contextual understanding of your website content.
bestpotatochip.com/products

bestpotatochip.com/about-us

bestpotatochip.com/contact-us

bestpotatochip.com/blog

Tier 2 – Category Pages and Blog Posts
Your supporting pages should incorporate additional content that is relevant to the respective subtopics. This is where you can optimise for long tail keywords. Drill down into the specifics and try to adequately answer your audiences' question. Try to create relevant, useful content surrounding the targeted long tail keywords. Blog posts should be interesting and fun to read so that you can easily share them on popular social networks. Feel free to elaborate further into Tier 3 if and only if it makes sense to do so.
bestpotatochip.com/products/crinklecut

bestpotatochip.com/products/straightcut

bestpotatochip.com/products/lattice

bestpotatochip.com/blog/five-delicious-ways-enjoy-chips

bestpotatochip.com/blog/best-beer-for-chips

bestpotatochip.com/blog/unconventional-party-ideas-chips
Tier 3 – Supporting Pages
In our given example, the Tier 3 supporting pages will consist of the different chip flavours.
bestpotatochip.com/products/crinklecut/sea-salt-vinegar

bestpotatochip.com/products/crinklecut/cheese-onion

bestpotatochip.com/products/crinklecut/beefy

bestpotatochip.com/products/crinklecut/sea-salt

bestpotatochip.com/products/crinklecut/prawn-cocktail

bestpotatochip.com/products/crinklecut/spicy-curry

bestpotatochip.com/products/crinklecut/cream-cheese-chive

Silo for blog posts:
Blogs are excellent silos in driving traffic, so every website should have one and keep it regularly updated with the latest posts. Periodic, fresh blog content that is published on your website also sends a positive ranking signal to Google. Search engines like to know if someone is still maintaining and keeping the website information up to date. With no direct access to the backend, search engines take a cue from the blog posts. It is not realistic to be updating the product pages frequently because most businesses do not launch a new product every other week. Posting a fresh blog post every week, however, is practically doable. Blogs could be set up either way:
As a subdomain

(

blog.bestpotatochip.com

)

As a subfolder (www.

bestpotatochip.com/blog

)
To strengthen your blog silos, make use of the category or tags within the CMS:
bestpotatochip.com/category/taste-test

bestpotatochip.com/category/condiments

bestpotatochip.com/category/promotions

bestpotatochip.com/category/nutritions

bestpotatochip.com/category/ideas

Silo Concepts
Tier Structure
Instead of going for a flat website information architecture, go vertical with content silo. Assuming that your root domain is Tier 0, you can create Tier 1 landing pages optimised for short tail, high volume keywords. As you go deeper with Tier 2 and Tier 3 pages, you should expand and build on the key topics highlighted in the previous Tiers. Tier 2 and Tier 3 are perfect to optimise for long tail keywords. As you expand your topic and drill down into the details, you will naturally create depth and authority for your website. Both users and search engines love tiered structure because it can substantiate your mastery of the topic.
Inter Linking
This is an often forgotten aspect of content silos. Once your content is prepared and expanded into Tiers 1, 2 and 3, care has to be taken when it comes to linking them together or the effectiveness of your silo is going to be diluted. We already know that external links to your website passes link juice. What many people never realise is that your internal links too, can pass along and distribute link juice to your other web pages. The difference is, when building external backlinks, it is best to be conservative with your anchor text so that you don't over optimise and set off a penalty by search engines. With internal linking, however, you can go bold with your anchor text and use exact match keywords. Identify your most-linked-to content pages and redistribute that link juice to the actual pages that you want to rank.
3 Types Of Content Silos
There are no perfect silo structures, each of them has their own pros and cons. Depending on the type of internal linking, we have several ways to achieve content silos: physical, virtual and circular.
1. Physical silo
A physical silo is best implemented during the launch of a new website. It works by categorising content according to tiered directory paths. In a way, a physical silo is very much like a breadcrumb navigation. This is direct but also highly effective in signalling relevance to both users and the search engines. At a quick glance of the URL, you can quickly tell whether a page falls under Tier 1, 2, or 3. The bestpotatochip.com is a fictional example of a physical silo:
Tier 0: bestpotatochip.com

Tier 1: bestpotatochip.com/products

Tier 2: bestpotatochip.com/products/straightcut

Tier 3: bestpotatochip.com/products/straightcut/cheese-onion
2. Virtual silo
Some technical SEO experts will be quick to point out that the closer a page is to the root domain, the greater the page authority will be. How do we create content silo if we wish to keep the page close to the root structure for SEO? The answer lies in the virtual silo. Virtual silo achieves the silo structure through interlinking the thematic contents, allowing the pages to remain in their original directory path. This comes in handy for SEO, and also because changing the directory path is not always an option. Certain web legacy issues or CMS limitations such as WordPress will also make physical silos difficult to implement.
3. Circular silo
In a circular silo structure, each topic page that you're trying to rank has to be supported by 4 or 5 relevant blog posts on the same topic. Each of these blog posts has to link to each other and also to the topic page. However, these blog posts should never link out to any other different topic pages to preserve the circle of relevancy. You can recreate this circular silo structure for any other topic pages that you want to rank for.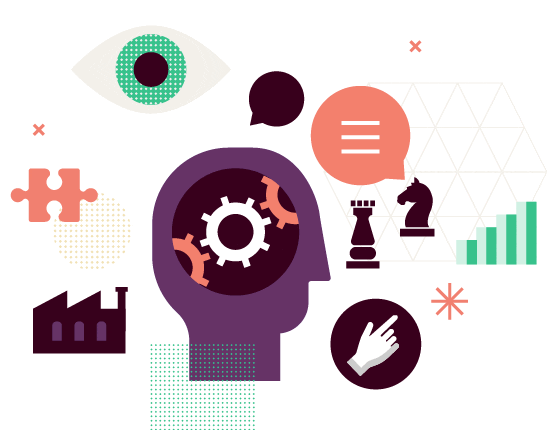 Conclusion
A good content silo strategy will position your website as a credible source of information to both search engines and end users. Use this to your advantage by demonstrating your breadth and depth of knowledge on the subject, which should help establish trust with your target audience. As you plan your web content around silos, you will inherently increase your topical relevance in the eyes of search engines, thus improving your ranking power. To read more about search engine optimisation, check out my other articles.