If you are a content creator on YouTube, you probably wonder what makes a video rank higher or lower. YouTube video ranking is a fascinating subject and there are tons of articles out there addressing YouTube ranking factors. It is basically a chicken and egg situation: If your video became popular with your audience, it will rank higher; however, to become popular with your audience, it has to have decent ranking so that your audience can discover it.
When you're just starting out, you have little to no subscribers. YouTube can't evaluate user engagement metrics because your videos have hardly any view counts. At this point, it's your job to optimise your video so that it could show up in YouTube search. What can you do to optimise your YouTube videos? Let's find out.
1. Research your keywords
Use YouTube Search Suggestions to generate keyword ideas as these are the actual words searched by people on YouTube. Research the keywords used by popular competitor videos, and try to emulate the same keywords. Find out if there are any potential keywords that you already ranked for in the YouTube analytics. When you're just starting out, target low-competition keywords for your specific niche. Discover and take advantage of keywords that already have video results in Google. Use keyword research tools to ascertain the average search volume. You don't want to optimise for a keyword that hardly anyone searches for.
2.Channel keywords
You may set your channel keywords in YouTube Creator Studio, so use it wisely to target relevant keywords in your niche.
3. Channel description
Describe what your channel is about and what kind of videos you make. You can share your mission and vision, your aspirations. Feel free to use relevant keywords that you want to rank for. Sprinkle them naturally in the description but you mustn't appear spammy. A keyword-rich channel description will help your channel rank itself in the search results. Secondly, it will give your videos higher chances to rank.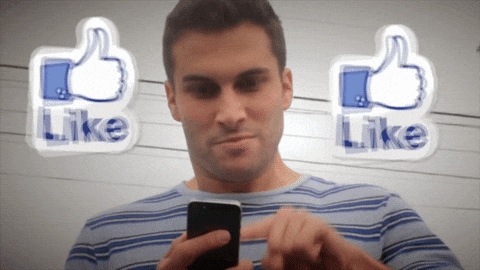 4. Video title
Keep your title short and sweet. It is probably a good idea to go for a video title of around 5 words. If it's longer than 60 characters, it might get cut off on the results page. Include your main keyword as close as possible to the start of the title. Write an attractive video title because it's going to set you apart from the rest of the search results. A well-written video title will entice users to click on you, improving your click-through-rate, and indirectly improve your rankings.
5. Video description
The description for your video should never be left blank because a brief excerpt of it will come up in the search results along with your video. Write a text description to help YouTube understand your content and help viewers discover your video. You should try to write 250 words or more by including relevant and suitable keywords. Your main keyword should be prominently placed within the first 25 words, and then used 2-3 times more in the remainder. By default, only the first 2 or 3 lines of the description will be shown to the viewer until they click on "show more". For this reason, important links should be placed on top. These could be links to your other social network profiles, your official website or related blog content.
6. Video tags
The video tags are not as impactful as the title and description, but still vital for making your video discoverable by viewers. Include at least 10 well-researched keywords that are relevant to your video. The first tag should be your main keyword. When tagging the videos, think about the types of keywords or phrases that people will type in the search bar of YouTube. You can even research your competitor's most popular video and take inspiration from its video tags. If you have similar video tags to a very popular video, you might just appear as one of the suggested videos on the side panel.
7. Video quality 
Create and upload HD videos because they rank better than low-quality videos. Users will also appreciate the better user experience. To rank your YouTube videos well, user engagement metrics is the key. We now have the internet and hardware capacity to stream HD videos, so it's time to embrace the change. YouTube will automatically convert your video into lower resolution alternatives for those with a slower internet speed.
8. Call to Action (CTA)
Actively ask your viewers to comment, like, subscribe and share your videos. Make it a habit to use a call to action in every video that you make. Use CTA throughout your video description to encourage engagements. One good way is to throw a question to your audience. Ask people to subscribe to your channel at the end of each video. You can also ask them to click on thumbs up if they enjoyed your video.
9. Video thumbnails
Optimise your thumbnail to a resolution of 1280×720 and aspect ratio of 16:9 so that it will look good on different viewing devices. Customise your thumbnail image because it will always perform better than auto-generated ones. If you show up on YouTube search results, your thumbnail has to be so awesome that the audience must click on it to see your video. A good thumbnail achieves two things: a high CTR and a high video view count. YouTube's algorithm then translates these into a higher ranking for your video.
10. Closed captions and subtitles 
If your video contains spoken words, you can allow YouTube to transcribe it automatically. Having closed captions and subtitles plays to your advantage because your video can now be understood by those who habitually watch videos without turning on the volume, speak different languages and even people with hearing trouble. Closed captions can also be crawled by search engines so use it to highlight your main keywords and other important keywords.
11. Video length 
Longer videos equate to longer average watch time, if, and only if people watch your video all the way to its end. Do not create long videos for the sole purpose of improving your rankings. If your content doesn't warrant long videos, doing so will only annoy your audience and decrease your video retention, causing your rankings to plummet. For example, a gaming video could be up to 2 hours, but a 5-minutes sandwich recipe video would make more sense. At the end of the day, your content quality is still king, so do what's best for your niche.
12. Video watermark
Use a clear and consistent branding throughout all your videos. Copycat videos are rampant on YouTube, so having a prominent watermark on your video will help deter that. Besides, your branding helps establish trust with your audience and get you more subscribers. You'll want to have one basic watermark on all your videos. On top of that, you can set up a YouTube "floating watermark" which sits on top of your videos on the bottom right corner, which doubles as a subscribe button for your channel.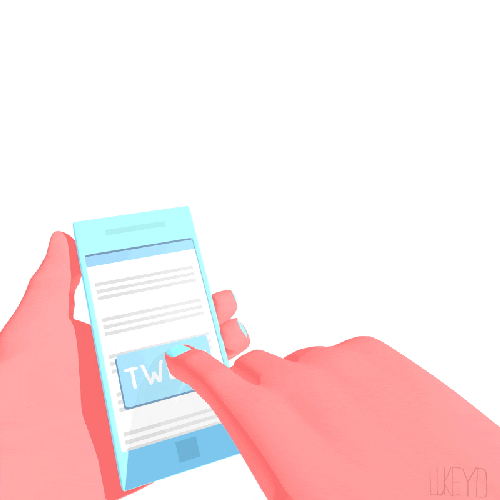 13. Video cards
You can use up to 5 cards within your video. Cards are small "boxes" that can be used to promote your channel or your other videos. We can even link out to your websites or create a poll for your audience. In video settings, you can control the precise video playtime during which they should pop up. Video cards are unobtrusive to the video viewing experience while also great for CTA.
14. Video end screens
End screens only display during the final 5-20 seconds of a video. You can utilise up to four end screen elements to promote your websites, channel and other related videos. If you use it correctly, you can funnel your audience through several of your videos and bring traffic to your website for conversion.  A subscribe button is also commonly placed here to grow their subscription fan base. Elements can expand to show more information to the viewer.
15. Playlists
Playlists can show up in search results, and help to capture more view counts. Group your videos according to a relevant topic. Pick the most attractive thumbnail from the list of videos. Write a descriptive title, preferably using your main keyword near the beginning. Try not to go overboard and have a huge playlist of hundreds to thousands of videos. Such playlists will give rise to a frustrating user experience. Better is to make several playlists, each targeting their own specific topic. This way, users may find your playlists more useful and easy to navigate. Your playlists should show up on your channel with attractive video thumbnails.
16. Featured video
Feature your latest video on your channel homepage. You can set it to autoplay or not. Setting it to autoplay will bring in additional view count for your video. The downside, it might startle and irritate some users, especially for those with their speakers turned to a high volume. There is no right or wrong, so experiment and decide the best approach for yourself.
17. Video shares
You might have awesome videos but if you fail to get the word out there, trust me no one will notice. That is why you have to share your videos on every platform available to you. If you have an official website and blog, embed the videos where appropriate. Share your videos on your official social properties such as on the Facebook, Instagram and Twitter. Social network is not only a channel for getting those extra view counts, but also a huge boost to your ranking if your video goes viral. Again, nobody shares crappy videos, so make sure your video is awesome!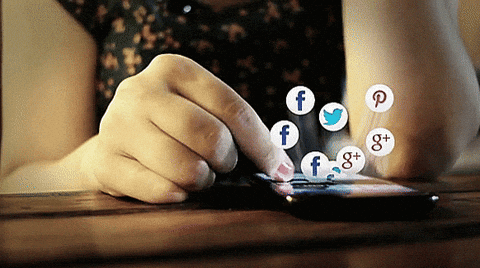 Conclusion
YouTube is a great video sharing platform to showcase your creation. There are many things you can do to increase the visibility of your videos. More importantly, create a breathtaking video in terms of content, pacing, design, relevance and usefulness. In the long run, if you can create an excellent piece of video content, it will eventually be self-sustaining and rise to stardom. 
While you are here, check out my next article if you want to find out more about the ranking factors of YouTube.